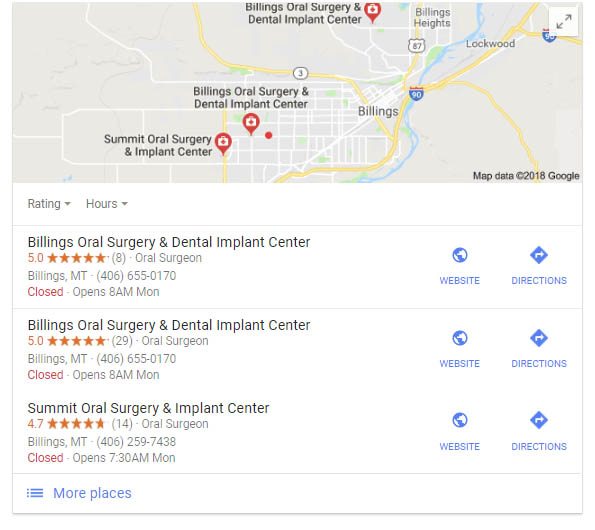 For a business, Google My Business is an essential piece of remaining relevant, keeping traffic coming, and providing updated and correct information. It is a service provided by Google that allows you to manage business information. If you own a small business, you can use this to provide information that your customers may want to see. This includes address, website, phone number, reviews, and other basic information. It can help potential and current customers to understand more about your business, to choose you over competitors, and to know that they have the right place. It is a beneficial tool that can, and typically does, result in an increase in visitors.
To understand Google My Business, consider the problem that many businesses, especially small and local ones, have online. If you are a local business, you may not get a steady stream of customers in the same way that major corporations do. Part of the problem is a lack of online presence in some cases. When someone searches for the service provided by the business, or even the business itself, Google may show no, incorrect, or outdated information. This may lead to customers going elsewhere for the service. By using Google My Business, a customer can change things around and have more searchers end up at their door.
Google My Business helps by ensuring that customers always have access to accurate information. A business can claim ownership of their business through this service, either by claiming a listed business or by listing their own, and then enter the information into the boxes provided. After updating the information, Google will begin to show the new info during searches. If someone were to search for a restaurant, as an example, a business listed with Google My Business will have available information for the potential customer. They will see everything they need to know about the business.
For a local business, this means more traffic. Immediately available information online is a critical aspect of success for businesses today. Everyone from the smallest small business to major global corporations must have contact, location, and descriptive information online. More people use websites like Google more than any other resource when looking for services and products. With the majority of your market going online, you want to make sure that they can reach out to you and they can learn as much about you as possible. This is how you turn an interested individual into a customer.
Learn how to get setup with Google My Business, and how to get the most out of it in the video below

Dowload the Google My Business Android App from the Android App store.
If you need more help getting your business setup with Google My Business, get in touch with Billings SEO.