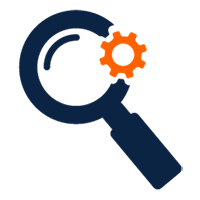 Local SEO keyword research is considered to be one of the most valuable, imperative and high-return activities in the field of search marketing. Ranking for the most appropriate keyword can actually make or break your site. By researching the keyword demand of your market properly, you cannot just learn which phrases and terms to target with Search Engine Optimization or SEO, but you will also learn more about clients as a whole.
It is not really always about getting visitors to your website but getting the right visitors. The significance of this fact can never be overstated. With keyword research, individuals can predict demand shifts, market condition responses, products and services produced and contents that online searchers are seriously and actively looking for.
One crucial thing to do at the start of any SEO campaign is to choose the right keyword sets to target. The same goes for if individuals want to utilize local SEO to market their site further as well as the services and products they are selling to particular local segments in the market. To help individuals get started with local SEO keyword research, the following tips can be of great help:
Before researching and starting to dig keyword data, begin by carrying out some brain dump of all keyword phrases you conceptually notice that internet users are searching when looking for something which is a product, service and more.
Keyword Discovery and Identification
When researching, make sure to choose your specific country and your perfect bet is to choose laptop or desktop devices. You can also filter ideas by setting minimum local searches monthly depending on your specific location or geography.
Understanding Long Tail Keywords and their Demands
It is great to deal with keywords having over 5,000 searches or even higher per day but the truth is, famous search terms actually composed of less than 30 percent of these searches performed online. The remaining 70 percent lies in what is so called "long tail" searches. Long tails are composed of hundred millions of exclusive searches that may be conducted several times in a given day. If you are a marketer, you can search for long tail keywords because these convert better and catch people eventually in the conversion or buying cycle.
Local SEO keyword research should not actually feel like splitting atoms. You can also make use of your own judgment based on the data and keyword sets you see. Leveraging on these local SEO keyword research tips helps you in uncovering the right keyword phrases for you.
For additional help, you can visit https://www.billingsseo.net/. Billings SEO provides affordable SEO services with guaranteed SEO results. Contact the company if you wanted to increase your traffic, leads and sales. Allow the company to help you with the right SEO strategy and internet marketing plans.