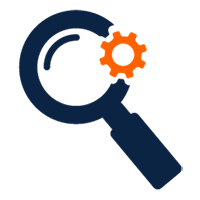 Not long ago, most web users were only interested in global information but the recent trends have shown that people are increasingly becoming more interested in what they can find locally. This has made local search optimization to be a hot topic that webmasters as well business owners cannot afford to ignore. Contrary to the opinions of many, ranking for local keywords is relatively easy. You simply need to do it in the right way and your website will be charging to the top of the search engines like a mad rhino. The following are some tips you can use to enhance your local search engine optimization-:
Research on the local search terms
It is imperative that you know the specific local search terms that searchers are using in your industry. These are the keywords you will use to optimize the content to gain higher search engine rankings. There are a number of tools at your disposal you could use to do this kind of research. The best one available for free is the Google Keyword Planner. For more refined local keyword research, you can use any of the paid tools such as Market Samurai or SpyFoo. Though they cost some money, they will give you great insights into what people are searching for in your locality.
Create local places pages
Ensure that your business is listed in the local business page for the major search engines. Achieving this is as simple as submitting the details of your business to the major search engines. Such details include the name of your business, the location, contact details, operation hours etc.
Localize your site's content
Rather than having generic content in your website, try and make the content be relevant to your location or the locality in which your business is situated. Most people searching for the local products and services will include the name of the town or city in their searches and the chances of your site showing in the search results will be high when you have localized your content in this manner.
Take note of online reviews
Whether you are in the extremely competitive internet marketing niche or your provide services to the local market, having positive online reviews will greatly determine the amount of traffic you drive to your sites. A search engine like Google for instance, will consider the online reviews your business has in ranking your web pages. You don't have to post fake reviews to achieve this but you can always ask your customers to leave reviews in your website.
Local listings
Local business directories usually receive insane amounts of traffic and having your business listed in them will definitely bring good fruits to your search engine optimization efforts. It is recommended that you have your business listed in as many local directories as possible. The local directories are huge and are considered as authority sites by the search engines. The search engines will thus view you as a credible business when your listings are found in the directories and the results is better rankings in the local search results.
Mobile users
The entry of Smartphone in the industry has led to many people accessing websites via such phones and other mobile devices. With the number increasing with each and every day, it is only wise that you make your website mobile friendly so that you don't miss on the mobile traffic. Not only this, but also the search engines will reward you with better local rankings when you have a mobile friendly website. This will in turn enhance your local search engine optimization and reward you with more traffic.
If you are ready to move forward with increasing your local reach or optimizing your website, complete the discovery form here and we will get in touch with you.
More about SEO
Learn more about Search Engine Optimization at WikiPedia