Just a quick, general article this week, as we get alot of questions from clients about backlinking strategies and how to get backlinks for free.
Links are an important factor for webmasters and for the internet as a whole.
SEO is essential if you want a successful website, and backlinks are themselves a crucial part of successful search engine optimization.
Here, you'll learn a few ways to get high-quality and free backlinks for your website or blog.
Article Marketing
For a while now, article marketing has been one of the most effective ways to build backlinks to a blog.
Although this strategy works, you have to think about a few things when using it, such as:
You'll only want to do it on sites that are relevant to your niche. For instance, if you're an SEO expert, you should post content on directories that target that segment.
Use anchor text effectively. Your links won't hold much value without good anchor text.
Submit your articles to high-quality directories that have good authority with the search engines.
Choose do-follow directories because most of the search engines discredit links originating from no-follow sites.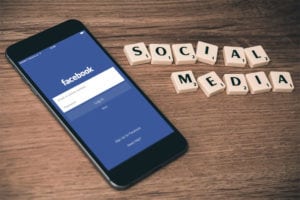 Social Media Profiles
Social media sites are an effective but underutilized way to get top-quality backlinks to your site.
Many social networking and bookmarking sites have high PR (Page Rank), which gets passed down to your account.
Furthermore, most of these sites let you add links to your own site and others in your bio area, and you should take advantage of it.
These links are powerful, but they should be used wisely.
Link Exchanges
As old-school as it may sound, link exchanges still work in their own unique way, especially if you're just starting out and you're trying to rank for certain keywords.
When you're trying to get backlinks through these exchanges, having a site set up just for other people's links can help you avoid penalties from the search engines.
Document Sharing Websites
You can also get backlinks for free by submitting your eBooks and articles to document sharing sites.
Do it by compiling blog posts into PDF files and uploading them to file sharing sites; this allows you to leave a link to your own site.
While many people are reluctant to use this method, it provides high-quality backlinks because document sharing websites are trusted by the search engines.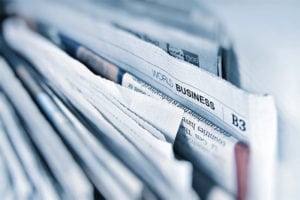 Press Releases
Press release sites are another way to get links to your own site.
If done correctly, you can get a great number of quality links from press release websites because they supply content to many smaller sites, and because the content can easily be picked up by reputable news sites.
The more this happens, the more exposure (and backlinks) you get.
To maximize the power of press releases, you should ensure that your content has a compelling, newsworthy title that generates interest.
It's also important to include a link to your site in the content body because this discourages those who scrape content without providing proper credit.
Let Billings SEO Help You Rank Higher With Unique Press Releases
Guest Posting
Submitting guest posts to blogs is another fantastic way to build top-notch, one-way free backlinks to your site.
Unlike content marketing, the links built through guest posting are high-authority, because most blogs that accept guest posts are trusted by the search engines and they do not post duplicate content.
Many of today's blogs have high PR, and your post can stay on the front page for quite some time.
By writing compelling content, you can get others to share and link to it, which means more authority to pass to your site.
Commenting on Posts
Many wonder whether blog comments can be used to build backlinks for free, but you can take it from us—it does!
Although you shouldn't spam others' blogs, you can still use this method advantageously by writing useful, relevant, and valuable comments. It's also good to know that:
No-follow comment sections can't help you build backlinks for free.
Do-follow comments are highly preferable.
In Conclusion
All links aren't created equal. Building high-quality backlinks can greatly improve your site's SEO, which can bring you more targeted traffic.
By following these tips, you can improve your results and your site's position in the search engine results.
Let us help you build up a linking strategy that can increase your overall montana seo rankings and your Google Local rankings!  Get in touch with us today.